DK PETHEAVEN MARABOU MINI-MUH
Breed: Peterbald
Sex: Female
Color: Chocolate tabby, brush
Birth: 18'th of marts 2015
PRA CEP290: N/N (Normal)
Breeder: Mette Mejdahl
Mini is a beautiful brush chocolate tabby girl. She is very loving and likes to be cuddled.
She has strong parenting instincts and loves to adopt her younger sister and brothers. It will be very interesting to follow her development.
---
DK PETHEAVEN NO NAY NEVER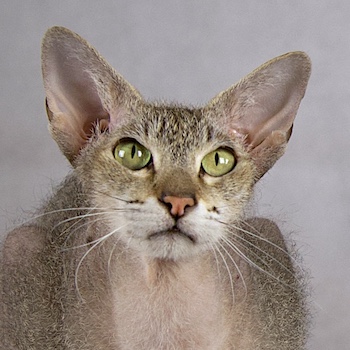 Breed: Peterbald
Sex: Female
Color: Black tabby, brush
Birth: 11'th of September 2015
PRA CEP290: N/N (Normal)
Breeder: Mette Mejdahl
Nay is our sweet blacktabby girl. She has a very nice brush fur type and a wonderful temper!
---